Make sure to:
Fill in your Latest Contact Information so we can find you! Especially the married Women!
Make sure to mark your calendars for Friday, October 19 & 20, 2007 for our 25th reunion!!!!!
CASUAL DRESS
Plans have changed. Friday night after the game, everyone is to meet over at Green Valley Grill in the bar for drinks. It's located at the O'henry Hotel is across from Friendly Center. There is no picnic on Saturday. Revival Grill is where we will all meet for dinner 7:30 pm. We have a room reserved in the back of the restaurant. Just come in and tell them that you are here for the Grimsley Reunion. The Revival Grill is located at Guilford College over behind the Fresh Market grocery store.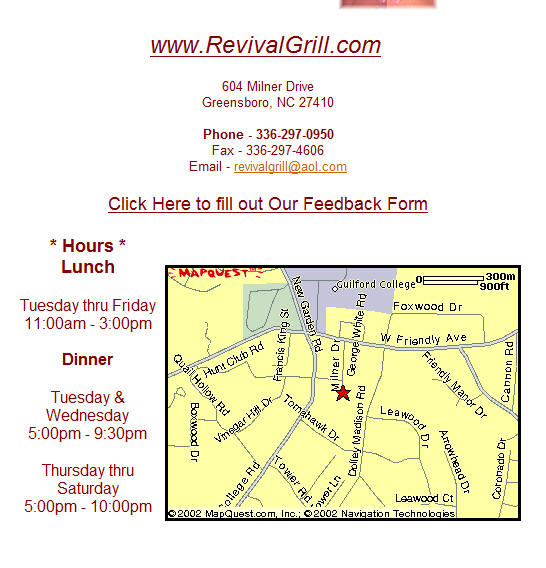 If anyone has any questions, please feel free to call me at 1-800-632-1010. or you may reach me on my cell at 336-708-1061. Thanks for your patience, Tommy Neese
Please review our class roster. If you know anyone on this roster (especially women who got married) please help us get the word out.
Free search engine submission and placement services!